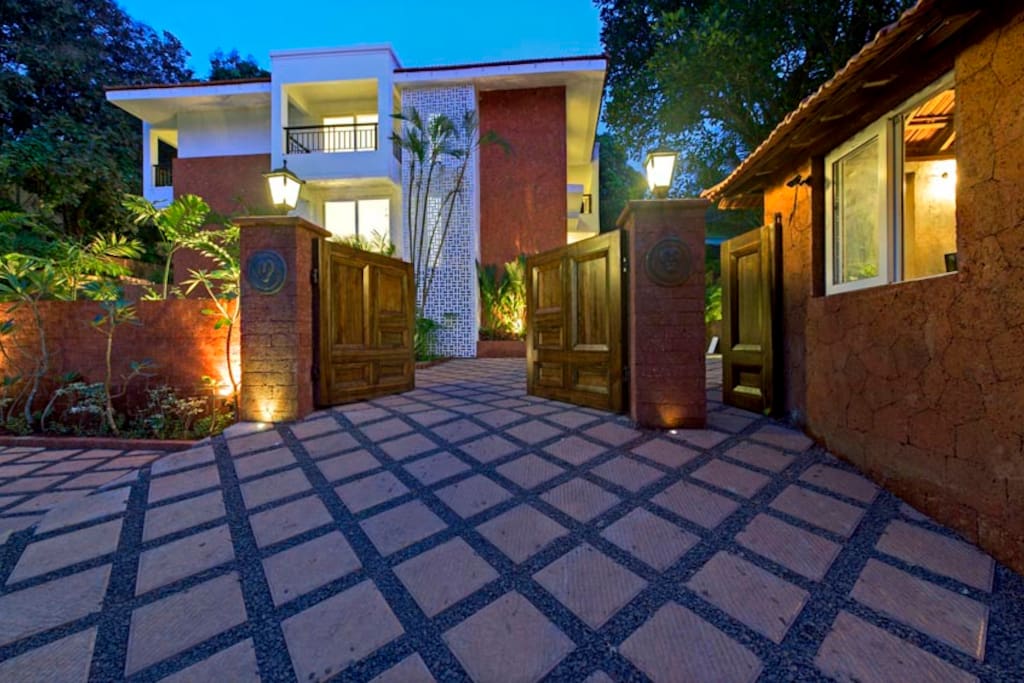 Entrance
Our sit out in Goa
We had a great stay at the very first AirBnB stay ever and that too in Goa.
As it was our 1st Air Bnb stay, we weren't sure what to expect. Heena's apartment No 6, La Mer, looked exactly like the photographs. It is a 1BHK apartment with a spacious hall with TV and AC, an open plan kitchen, and a bedroom with TV and AC. The ground floor apartment has great light and privacy due to the lush greenery in the garden.
The Vianaar complex, La Mer, is safe with security and also has a generator so at no time were we without lights and fans.
The apartment was clean and we felt quite at home. Having housekeeping service was wonderful. The complex is very pretty - I enjoyed coffee in the private garden outside the apartment among the flowering plants. (see pic above)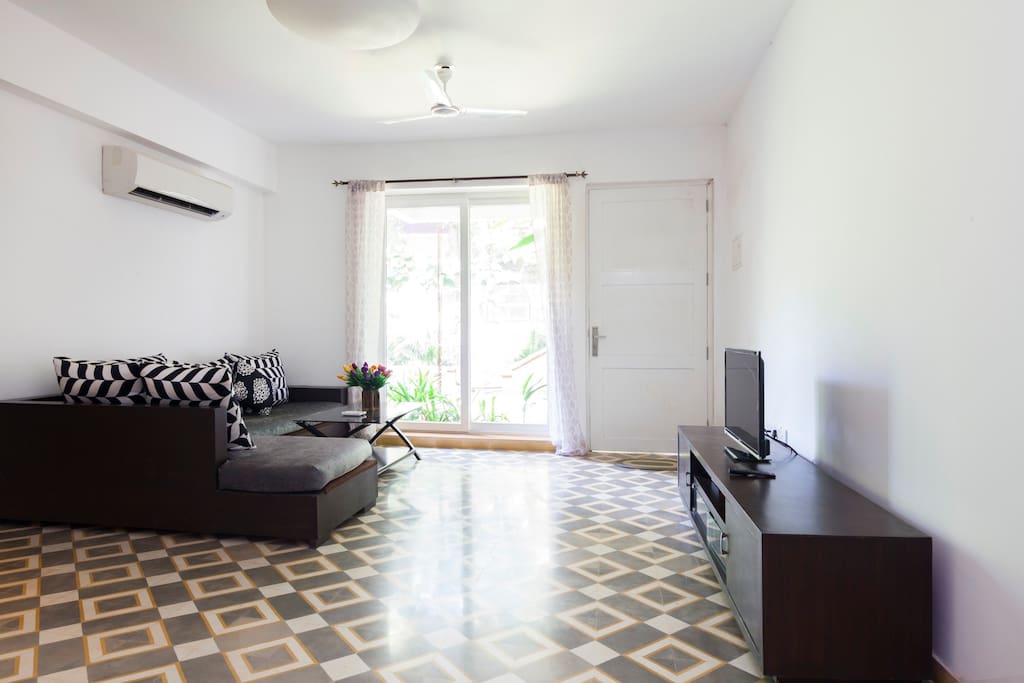 The Living room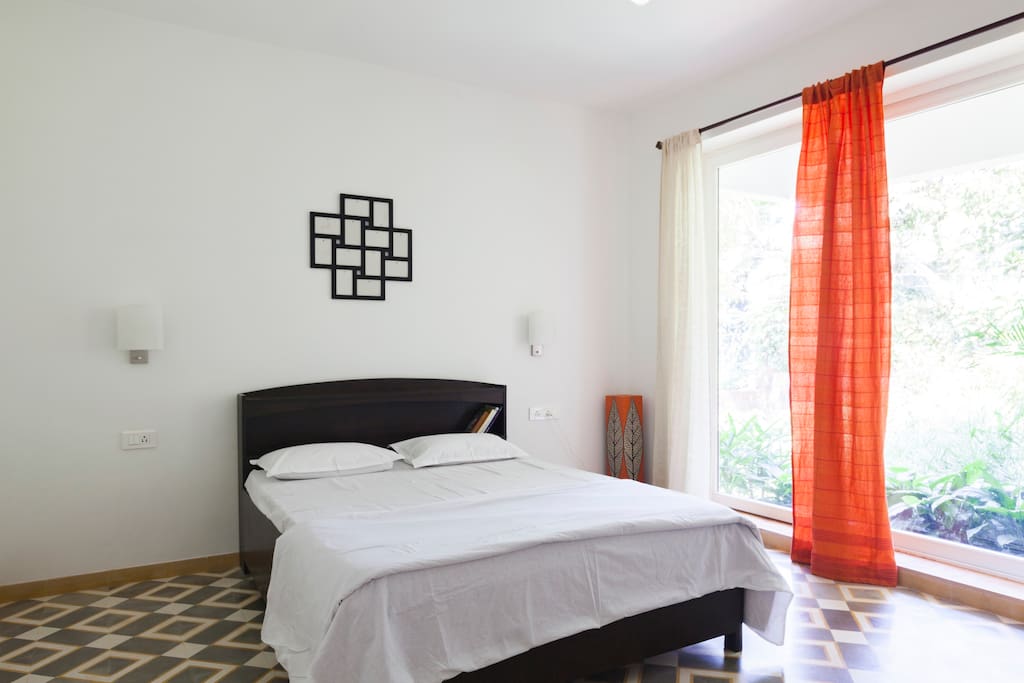 The bedroom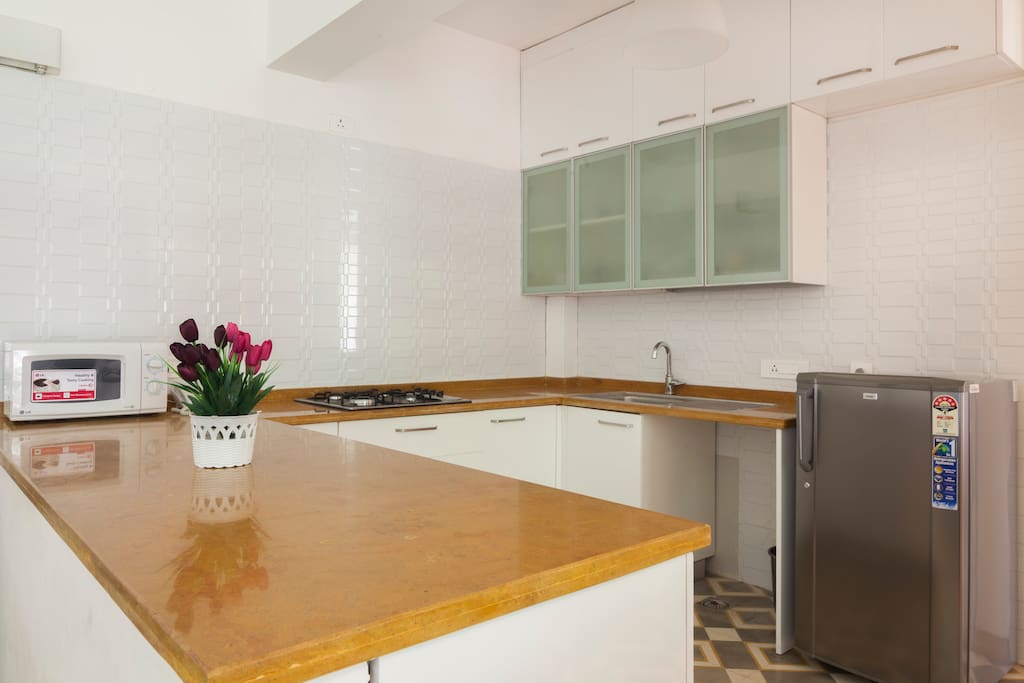 The kitchen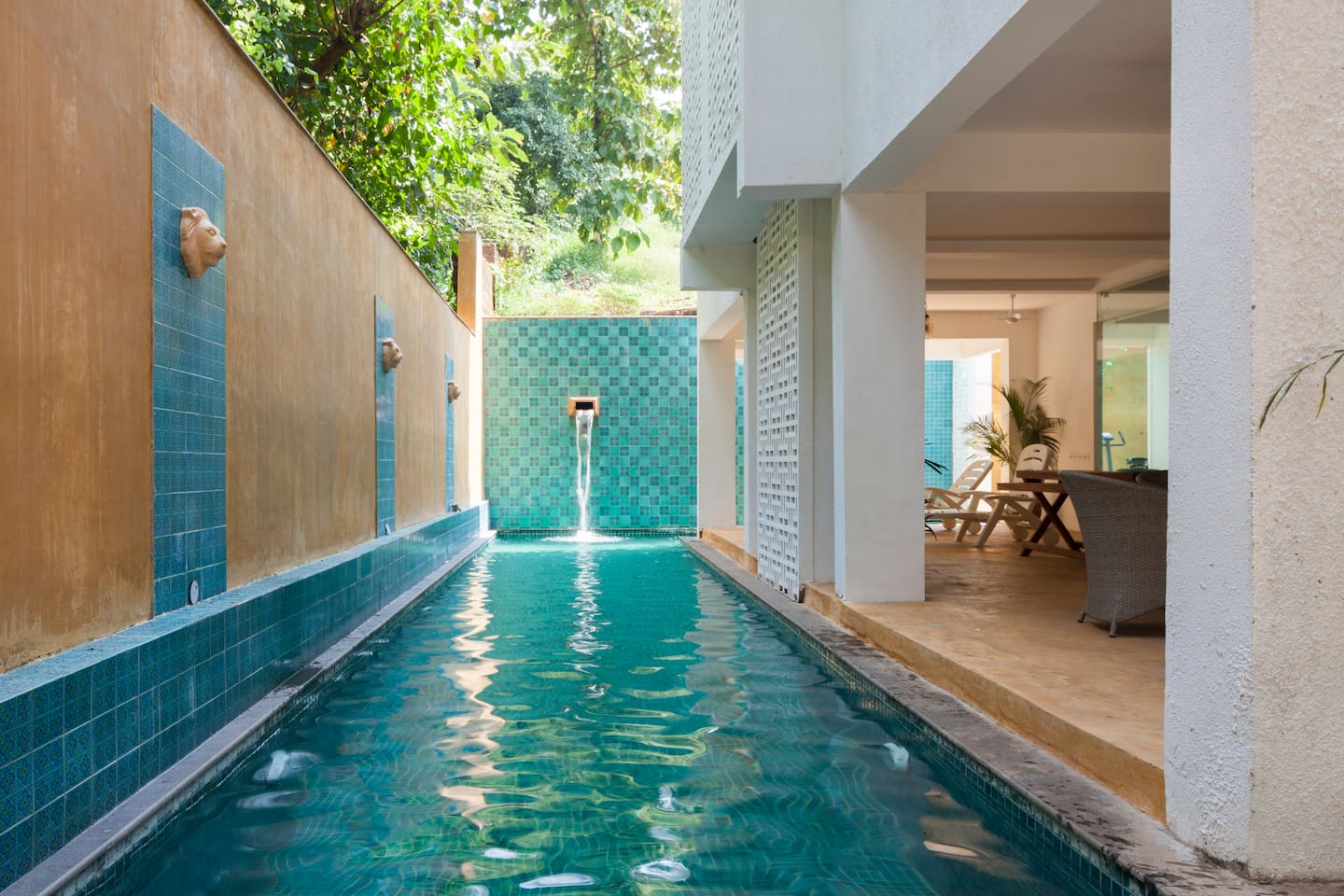 The pool with the club house on RHS
Even the common club area (AC) in the complex was great. We swam and the children hung out there (free wifi). My son and our friend's sons who were in Goa at the same time as us.
Verem market was a short walk away- we picked up fresh bakery bread (poi), fruit etc.
Our host Heena had arranged to keep mineral water for us in the fridge. There was soap and toilet paper in the washroom. And ample crockery and cutlery. She was very responsive to any requests.
We chose AirBnB because this was a longish stay and we felt that s hotel room may be too cramped for us. With the money we saved on the hotel room we hired a car for the duration of our stay and roamed all over eating our way through North Goa! See link https://loveslifefood-mumbaifoodie.blogspot.in/2017/08/eating-out-in-goa-2017.html We would eat lunch and dinner out and also often just drove to Anjuna to eat gelato
We will certainly return.
Several of our friends have some great AirBnB recommendations.
Here's one for Barcelona from a family with kids https://www.airbnb.co.in/rooms/11831658